Cartoon Maze of the Gaza Flotilla and what it left in its wake.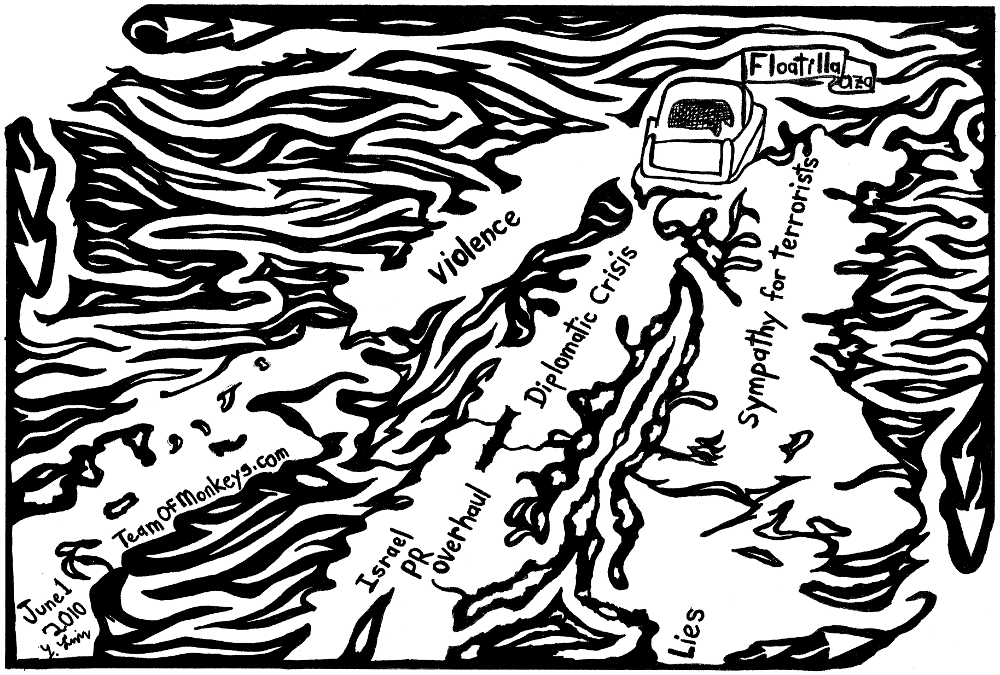 Maze cartoon of the Gaza Flotilla. The boat leaves in its wake violence, diplomatic crisis, sympathy for terrorist, lies, and of course an Israeli PR overhaul. Created by Yonatan Frimer
Click here for a printable, hi-res version of this maze
Click here or on the image for the maze solution.
Get a Political Maze emailed to you daily
Check out more maze cartoons